The Moth is a storytelling event, told live from stages, just like TED. Instead of technology, entertainment and design, The Moth presenters deliver tales of mesmerizing personal experiences which impacted their lives. The stories range from adolescent dreams to thrilling adventures, and you will surely find yourself attracted to those stories like nocturnal moths dazzled by lights.
The Moth events are held at multiple cities around the globe, and the presenters include not only professional writers and comedians, but also unknown storytellers who happened to get their names drawn at the local events. This makes the breadth of stories so wide and versatile to the point which is simply amazing.
The episodes are available on podcasts and YouTube. After listening to more than a hundred stories, I have compiled a list of highly recommended fifteen stories. Many of the stories are packed with laughter and joy, but some may resonance with your heartstrings to leave you a lingering inspiration. Without further ado, here is the list.
~Hilarious stories~
Empathetic Subway Screaming
Jeff Simmermon undergoes unexpected divorce with his wife. When things seem they cannot get worse, his Whole Foods paper bag rips apart scattering his groceries all over the floor in a NYC subway car. This gets him into further trouble with a passenger, but the story leads to some bright side of the life in NYC. Jeff's presentation is just hilarious.
Jeff Simmermon | Empathetic Subway Screaming | Moth GrandSLAM
Dale
Jessi Klein is a professional writer, comedian and actress. On a day before Jessi's 28th birthday, her younger sister holds a wedding reception at Disney World. Feeling desperate for being the last in her siblings to find a partner, she decides to hit on Dale at the wedding.
Jessi's sarcastic expressions makes this rather miserable story filled with laughter all the way towards the punch line.
The Moth Presents Jessi Klein: Dale
Joy
Ashok Ramasubramanian learns the spirit of sharing through a piece of Kit Kat he encounters back in his college days in India. His short five-minutes story shows what it takes to inspire someone – it's not length of the story but the message the story has.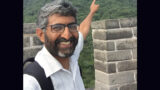 The Moth | Stories | Joy
Ashok Ramasubramanianlearns the joy of sharing.
Go the f— to sleep
Having suffering from getting his two years old daughter to sleep, Adam Mansbach comes up with a picture book titled "Go the f—" to sleep. The book goes viral and Adam is unexpectedly hailed as a parenting expert. Adam witifully explains how everything transpired.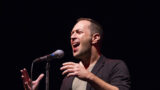 The Moth | Stories | Go the F*ck to Sleep
After writing Go The Fuck To Sleep, Adam is propelled into a media spotlight he is not ready for.
Pen Pal
Boris Timanovsky gives his word without much thought when his friend asked if Boris's son can become pen pal of the friend's nine year old daughter. Boris ends up writing an email to the girl when his son rejects the offer. How this story ends is just hysterical.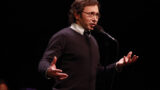 The Moth | Stories | Pen Pal
Boris Timanovskyhas a transatlantic pen pal adventure.
Data mining for dates
A UCLA grad school student Chris McKinlay decides to "reverse engineer" OKCupid's matching algorithm using his lab's super computer. All of the sudden he becomes perfect match to numerous women on the platform and recklessly starts countless dating.
Chris McKinlay | Data Mining For Dates | Moth Mainstage
~Stories of family love~
LOL
Adam Gopnik, a father of twelve-year old boy Luke finds joy in exchanging chat messages with his son. It allowed him to have more communication with Luke despite Luke being a difficult age having conversation with parents. Things turn awkward when Adam misunderstood the meaning of LOL. Adam's storytelling is captivating with multiple punchlines, showing the bond of him and his son in an entertaining way.
The Moth Presents Adam Gopnik: LOL
Good news versus bad
Erin, a twelve year old girl then, was told a good news from her mother that she was having a new baby sister. However, the bad news was that the baby was not her father's. Erin commits to hating her mother and the baby sister for the rest of her life which she actually finds very difficult. It's incredible how this young storyteller handles this rather difficult theme in a casual presentation.
The Moth Presents Erin Barker: Good News Versus Bad
Poppin's Coffin
Pleaded by his five-year old daughter, Jaed Coffin gets a cat for his family. The cat was named Poppin, and she was a high maintenance cat which the family develops a tight bond with. One day, Poppin falls from a tree and gets badly hurt. Jaed's vivid expression makes this story of a family such a memorable one.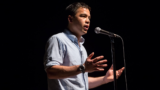 The Moth | Stories | Poppins' Coffin
Jaed Coffin becomes an unlikely cat dad when his daughter and wife encourage him to adopt.
Movie Night
Nestor Gomez immigrated to the US when he was fifteen years old however his family struggles to accommodate to the new life due to not being able to speak English. He then tries to learning English by watching American TV with his younger brother. Immigrants make America what is called the melting pot. Every immigrant families have their history of hardships and Nestor's story shows us how a family can challenge and overcome such difficult times.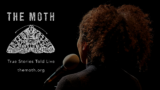 The Moth | Stories | Movie Night
Nestor Gomez tries to learn English by watching television.
~Escaping from wars~
An impossible choice
Sasha Chanoff, a member of a humanitarian organization, is on a mission to rescue 112 Tutsis from Congo. Pleaded by his co-worker Sheikha to add more refugees to rescue, he faces an impossible choice whether he sticks to the original 112 refugees or risk everyone's life trying to rescue more. Through Sasha's heart-pounding storytelling, you can envision Sheikha's pure eyes seeking triumph of humanity.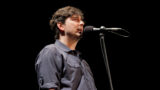 The Moth | Stories | An Impossible Choice
A humanitarian rescue worker is forced to decide whether he will break the rules to save more lives.
Roadside
Enticed by the large incentives, Dylan enlists in the US army after graduating from a high school. He is then sent to Kirkuk, Iraq, which was one of the most violent cities in the region. He gets acquainted with a boy named Brahim which reminds Dylan of his younger brother Rory. Brahim tries to become an interpreter for the army. Dylan gets a mixed emotion because while being an interpreter is extremely risky, he knows it's the only way for Brahim to get out of the miserable life in Iraq. This is a tale of an army veteran who experiences difficult life but the light of hope shines in the end.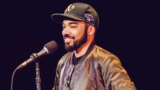 The Moth | Stories | Roadside
Dylan Parkfinds hope in the chaos of war.
While Dylan depicts his experience from the US army veteran point of view, here is a counterpart story which Abbas Mousa, tells story of getting kidnapped as an interpreter.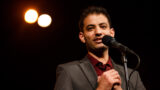 The Moth | Stories | Leaving Baghdad
Abbas Mousaflees Iraq and becomes a translator for the US Army.
~Adventures~
All at sea
An idea of rowing across the English Channel in a bathtub comes across Tim FitzHigham's mind. He decides to actually put this wild plan into action. His story starts from finding a sponsor to provide a bathtub then to get the Queen's permission and it eventually involves British's rivalry against French. This is one of the most popular The Moth stories and Tim's elegant British English adds great atmosphere to his story. Tim shows how mere storytelling can be such an intriguing performing art.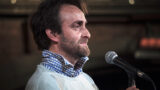 The Moth | Stories | All At Sea
Tim FitzHigham is a record breaking adventurer who sets off to cross the English Channel in a bath.
~Adolescent dreams~
Prom
To forgive someone, one needs to be brave – and the braveness needs to be greater than the fear of getting hurt. This is what we learn from this episode which Hassan Minhaj gets his highschool dream crushed by racism.
https://themoth.org/stories/prom
Beyond my viewmaster dreams
Alvin Hall, a financial advisor reminisces his life. Growing up in a farmhouse, as a young boy, Alvin dreams of visiting overseas through 3D slideshow viewer "ViewMaster". While he suffers from poverty during youth, he finds a job at the Wall Street. One day he gets laid off which impels him to go on a trip to Paris. His story leads to a magical moment which is simply beautiful.
https://themoth.org/stories/beyond-my-viewmaster-dreams